So today I reached out to a great authority in the Vegan world: Dustin Harder, The Vegan Roadie, who's on the travel to explore vegan cooking.
Last week he published a book  and it's an Amazon bestseller:
The Simply Vegan Cookbook (see link below) with his amazing vegan recipes and health foods.
Dustin was so generous with his answers to my questions, at the beginning of my series of raw vegan cookbooks, that I asked him to share his advice on this blog.
Enjoy!
Reut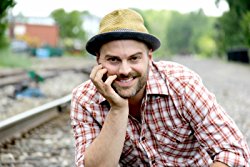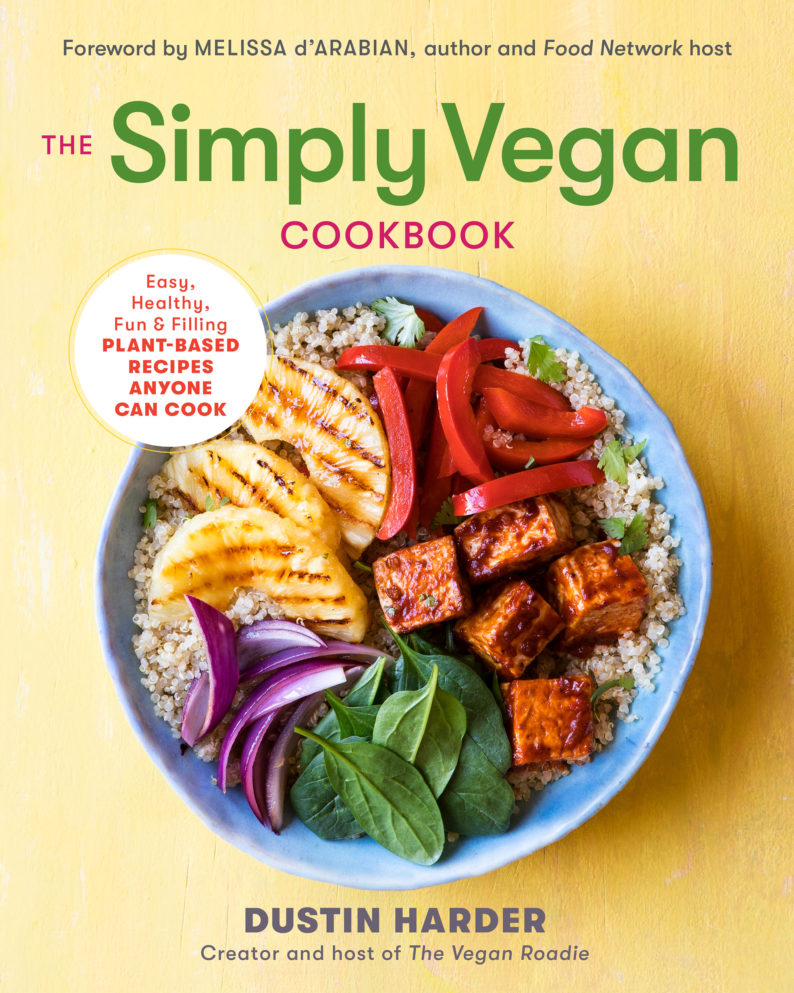 1. What were the challenges you faced that you think happen to other vegan authors, and can't be avoided and how do you deal with them?
Time. Just be sure to be diligent about recipe writing and testing and create the appropriate time, you can't offer a fully developed recipe without making the time to test properly. Also, relationship with the editor is key, its meant to be a collaborative process and there are always bumps in the road. Be mindful that everyone is trying to create something wonderful when all is said and done, a product people need and want. As an artist/author it can be easy to get on the defensive or be sensitive about the work you are creating, as you should, you are creating. But everyone has a job in the process and its our job as author's to respect, communicate and collaborate the entire teams contributions to the project.
2. How did you promote your books (blog, blog tours, youtube, social), and what do you think worked the best? Which specific services do you recommend?
Promoting depends on the person. But a tried and true way to get the word out is to create a following, first and foremost, these days it's very difficult to sell a book without a following on some platform of social media. IF you are someone just starting to grow the following be patient and know it will come with time, network, create relationships with like minded authors, social media influencers and businesses and help them spread the word of their own offerings and they will likely help you do the same. Many people, especially creative types, loathe social media but we are in a time where it has to be embraced and is part of the necessary evil more often than not.
3. What were the first steps you took to make a business out of your work? And in your opinion, what are the best revenue streams?
I had an idea. And I did it. Seems simple right? But more often than not, people just dont DO IT. They sit around forever and say things like "Well, I want to start a blog but I want it to be just right, I want it to be perfect"... theres no such thing as perfect. But there is such a thing as taking a leap, taking risk, making mistakes and learning from them... and continually growing from that stream of behavior, both professionally and personally.
One of the very first things I did was claim the handles for my brand name on social media platforms and bought the website domain, so that is the actual first logical step I took. But again, no such thing as perfection, my first website design was HIDEOUS, but I learned and grew.
In terms of revenue, don't quit your day job. Starting a brand or business takes time and wether we like it or not we all have to pay the bills. It will take more hours and be exhausting but if it something you really care about and are passionate about presenting to the world, you'll keep trucking and sometimes that means keeping your day job while maintaining an entirely new work load for the new endeavor. Eventually, the new endeavor turns into income through various endeavors. For me I make money with personal chef clients, teaching classes and doing private dinners. But it's different depending on peoples craft.
If you have a website or blog look into affiliate links on amazon and of course, creating passive income that will hopefully pour in for years to come writing books and creating work that has residual income is always great to have!
Dustin's Website, The Vegan Roadie
SIGN UP FOR EXCLUSIVE UPDATES
Never miss a new recipe! Know all about the coming book series!
Special deals, promos and fun giveaways!