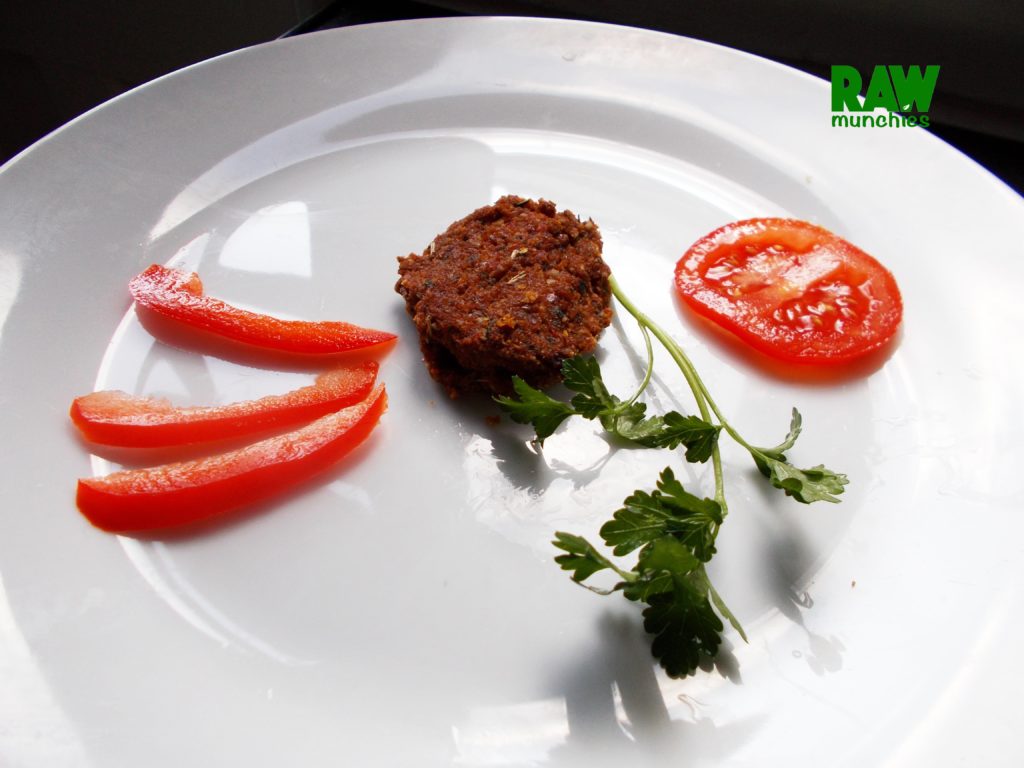 Makes 6-8
1 cup sprouted chickpeas
1/4 cup sunflower seeds
1/4 cup walnuts
1/4 cup chopped parsley
1/4 cup chopped red onion
1/2 cup chopped red bell pepper
2 tablespoons coconut aminos
1 tablespoon rosemary
1 teaspoon asafoetida powder
1 teaspoon paprika
1/2 teaspoon chicken masala
1. In a food processor or high speed blender blend all ingredients until rough.
2. Dehydrate at 42 degrees Celsius (108 degrees Fahrenheit) 3-4 hours, until mostly dry.
SIGN UP FOR EXCLUSIVE UPDATES
Never miss a new recipe! Know all about the coming book series!
Special deals, promos and fun giveaways!